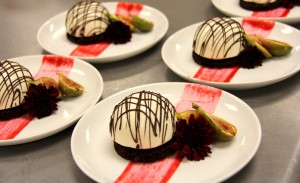 Thank you to "the book" which is the gorgeous, great big glossy Neiman Marcus holiday catalog filled with stylish clothes, accessories, jewelry, handbags, best sellers and outrageous gifts.
A Legendary Event was honored to cited as a FUN SPLURGE: A private dinner party catered by Tony Conway of A Legendary Event. We were honored to be included in the can't-miss, can't wait to get catalog celebrating the vibe, cultural norms, and goings-on in Atlanta.
A Legendary Event's dinner parties are a fabulous gift and our gift certificates are in popular demand. Guaranteed to get you invited back and on all your friend's and family's VIP lists! Dinner anyone? Let A Legendary Event do the catering, decor and floral. Your guests will say thank you lavishly, of course!