When I have an event, my guest list can include anyone from Ludacris and T.I, to Oprah Winfrey and the Obamas, but no matter what the occasion, Tony Conway is who I call and trust to make the evening special —Tyler Perry
Our Story
Tony Conway formed Legendary Events in Atlanta, Georgia in 1997, after a decade of experience in the luxury hotel industry. The company is a reflection of Tony's seasoned expertise and enthusiasm and has since grown into an award-winning, full-service event enterprise that handles more than 2,000 exceptional events a year. We also own and operate 2 premier Buckhead venues, The Estate and Flourish.
Whether providing Catering, Floral, Decor or Design services we pride ourselves on turning event ideas into memorable occasion's using jaw-dropping creativity and an unmatched attention to detail. Our reputation has enabled us to work with an enviable and diverse range of clientele, and we're proud to work in the corporate, social and charity markets.
Since our inception we remain at the top of the "approved list of Atlanta caterers" in many of the cities most distinguished venues including, the World of Coca-Cola, Atlanta Botanical Garden, The Fox Theatre, Atlanta History Center, The Biltmore Ballrooms and The Delta Flight Museum.
Local Events, Global Spotlight
Tony Conway and our talented floral, catering and design teams continue to be much sought after lifestyle leaders and hospitality industry experts, who have been featured extensively in the media, including on Good Morning America, The Steve Harvey Show, Fox, NBC, OWN, CBS affiliates, Get Married and in magazines such as Woman's Day, Brides, The Atlantan, The Celebration Society, Delta Sky, Biz Bash, Flavors, and In Style Weddings.
Tony has served as a contributor to several publications including Delta Sky Magazine and Affluent Magazine. We also wholeheartedly believe in giving back to the local community; from providing event, design and catering services and auctioning gift certificates, through to encouraging employee volunteerism.
To date, Legendary Events has donated more than $12 million in services and contributions to charitable causes and non-profit organizations.
Sally
Socialite
I cannot do a party any size without Tony and Legendary Events touching some or all of that party.
Our Credentials
Our clients know we have the diplomacy of an ambassador, the creativity of Leonardo da Vinci, the predictive skills of a clairvoyant, the listening skills of a therapist, the business acumen of a CPA, a refined palate, an eye for design, an innately hospitable personality and an unflappable demeanor.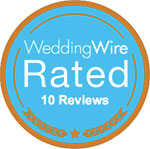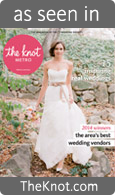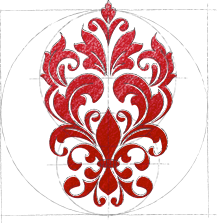 The decorative flourish dates back to the days of the illuminated manuscripts hand scribed by monks. Flourishes (related to wax seals) denote artistry and regal and formal importance. The dramatic burst of florals exhibits design, balance and precision, inspiring excitement and anticipation for one receiving an invitation, where a hand drawn flourish held the promise of an A-list event.
Our Donation Policy
Due to the overwhelming requests for donations over the years, we provide contributions to events and organizations that we are directly involved in or catering. All donation requests must be submitted in writing to Emmy Perry, Brand Manager.