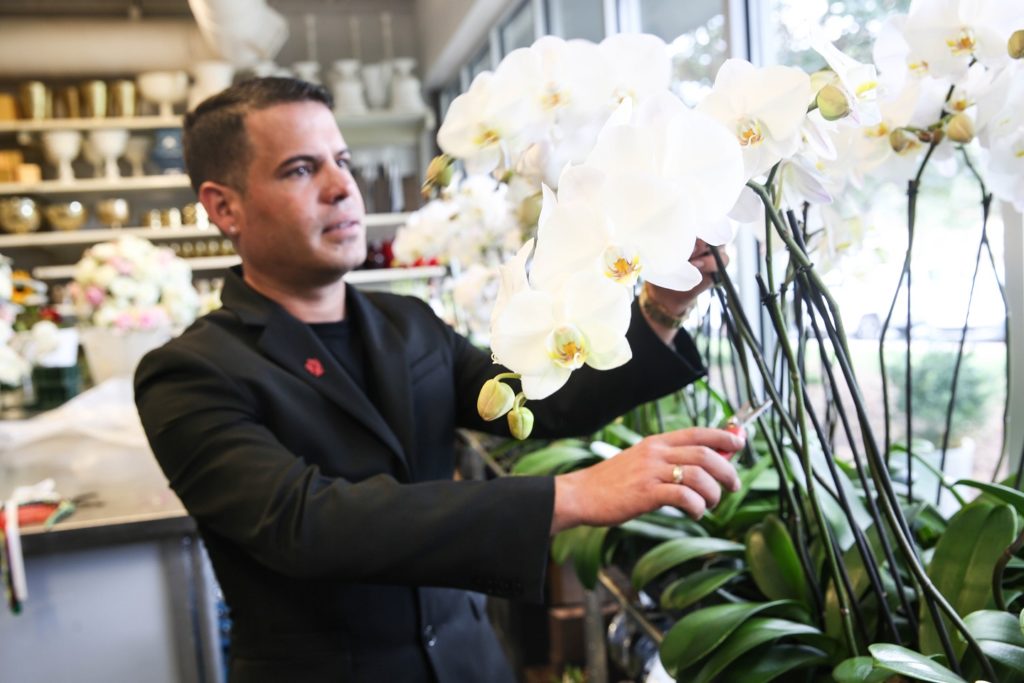 How did your floral career start?
I started working with flowers in a luxury hotel back in Cuba. I was given the opportunity to put together a large scale arrangement in the lobby, the guests and staff loved it and I progressed from there. I have always been creative with flowers. I just never realized I would end up making a living from doing something that I love.
Describe your floral style
I really like tropical flowers, that's natural for me, I'm coming from a tropical country where you can find beautiful flowers everywhere, but I appreciate all flowers. I enjoy the challenge of creating large arrangements, the bigger the better.
What is your favorite flower?
The Cymbidium Orchid is my favorite because its romantic and sweet at the same time and it comes in so many beautiful colors. It also makes for a great house plant, because it can last for up to two months.
What inspires you?
I think about our clients, the guests, their style, the vision and I also think about the venue. The context of where the flowers will be seen, is also very important. But I take inspiration from everything.
Describe a typical day
I look at the new Request for Proposals (RFP) and I check with the Sales Manager that I understand exactly what the client is looking for. At that point I often add in my input or ideas and then we order the flowers. Normally if it's a mid-size event the arrangements can be constructed on event day. For a large scale event we may start the process the day before.
If you weren't a Floral Design Manager what would you be?
This is my dream job, I really couldn't think of doing anything else! Maybe I could work in Event Sales, that way I could still work with the floral team.
What is it like working for Legendary Events?
I love being part of the Legendary Events family. I get to come into work every day, be creative and make people happy by producing beautiful work.
Image by Robin Lori