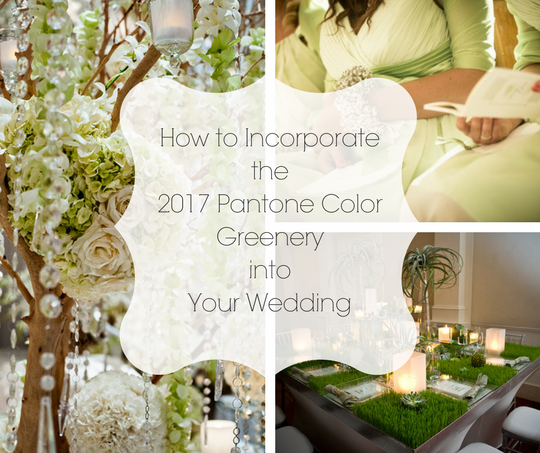 A Modern Wedding Cake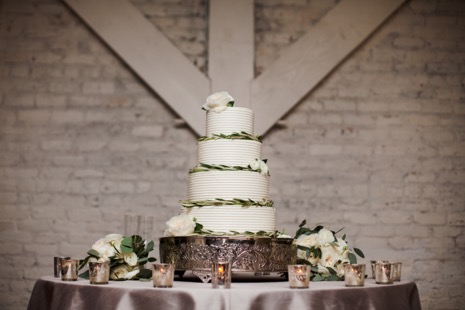 A touch of greenery is the perfect way to incorporate texture and color in a modern wedding cake design. Long and slender leaves help to maintain the minimalist look but take your cake from super simple to classically chic.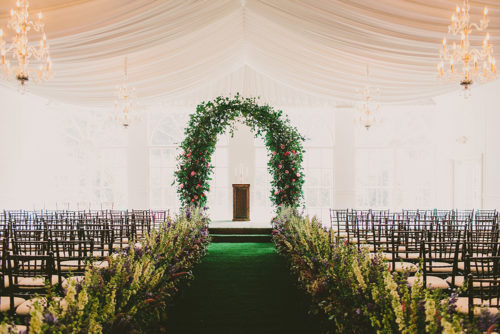 Spring and summer weddings can be beautiful but if you or your guests would rather avoid pollen, sudden rain showers, or extreme temperatures, it's best to bring the event indoors. By incorporating greenery in your seating and general décor, you can welcome the feeling of nature and still enjoy the perks of air conditioning.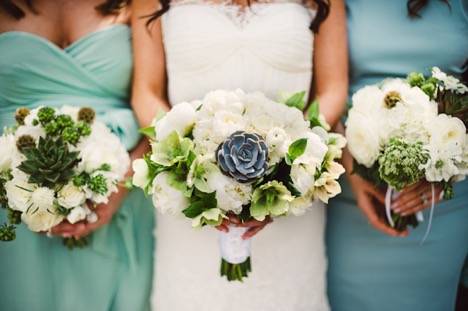 Regardless of what the main color theme is for your bouquet, a pop of greenery is always a welcome contrast and can function as a neutral filler to more vibrant flowers. Green flowers and plants like some varieties of hellebores and popular succulents are great options for a sophisticated and elegant look. 
Refreshing Bridesmaid

Dresses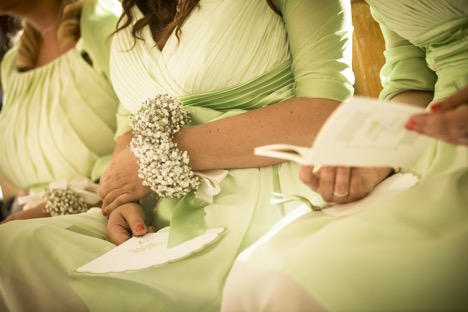 Green can be a flattering tone for anyone and the Pantone Greenery color is especially refreshing. Perfect for spring or summer, a pop of soft green invokes a feeling of natural beauty and brings a sense of sophistication to any wedding event.  
Original Table Settings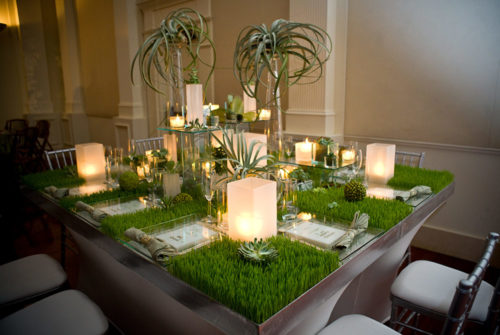 Gone are the days when table settings were exclusively in white porcelain and linens. Today, brides often choose to incorporate their bouquet flowers in the table setting and arrangement and an organic green can be the perfect neutral to complement your color palette.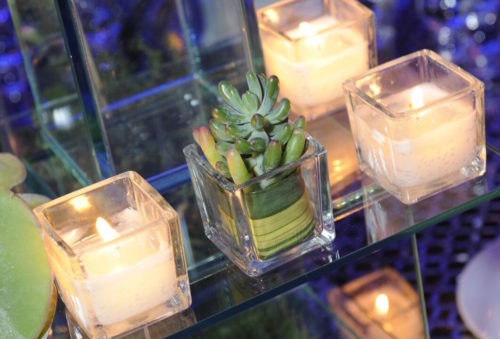 No one wants to spend money on wedding favors that they know their guests won't treasure. The wedding favor is, after all, a piece to remember a special event by and the gift should also be memorable. With the popularity of succulents as house plants blossoming recently, these tiny plants can be the perfect wedding favor for your guests! 
Organic Lighting Arrangements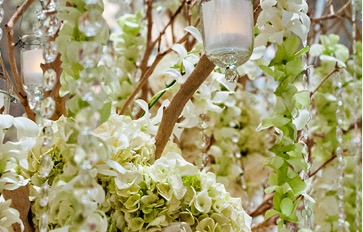 The lighting at your wedding can often make or break a wedding venue. If harsh or industrial lights are ruining your space, soften the looks of the lights with cascading flowers and greenery for a more romantic look.  
Make Your Wedding a Legendary Event
At Legendary Events, our experienced Sales Managers work closely with you to help make your dream wedding a reality. If you can imagine it, our Atlanta wedding planners and designers can make it happen. Contact Legendary Events or call 404 869 8858 to begin making your dream wedding come true.