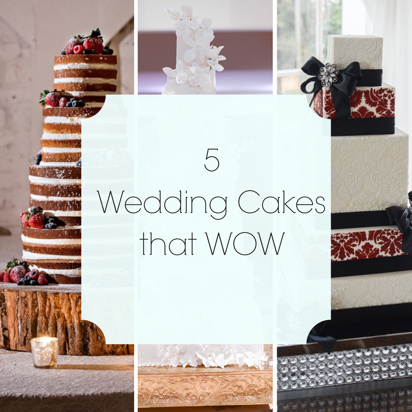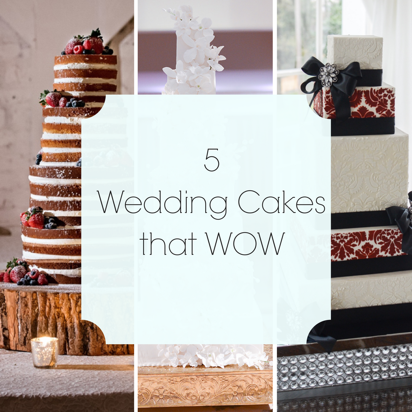 Lose the icing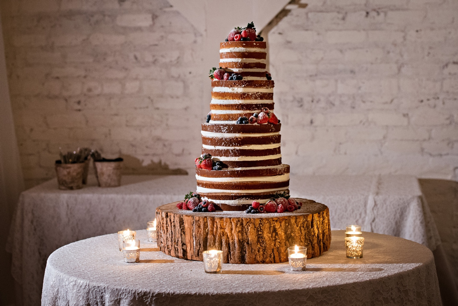 For a simple, more natural look, opt for a cake without the icing. Showcase the layers with colorful frosting, bright fruits, and other small details to wow your guests with a beautiful cake while keeping it modest.
Go Floral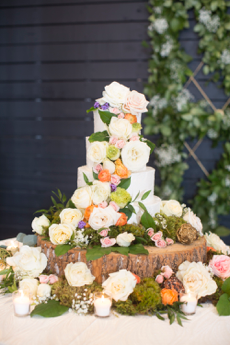 This fresh idea for a wedding cake is perfect for a spring or outdoor ceremony. The real flowers used to decorate this cake keep it innovative and exciting while maintaining a traditional feel with the use of white.

Think Outside the Circle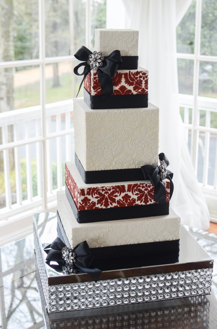 If you're going for a more contemporary feeling, a geometric cake with angles and lines could be just the thing. Add colors and embellishments to make it even more modern.
Give It A Metallic Touch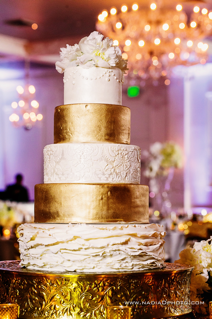 For the most stylish of weddings, try a metallic or shimmering component. This cake stays classic with white and floral elements, but the gold details fit perfectly with the glamorous feel of the night.
Keep It Monochromatic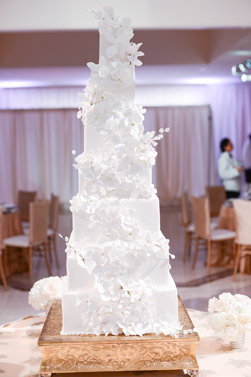 This cake is far from boring with the intricate details in the embellishments, but the use of one single shade of white keeps it from being overwhelming. It also showcases the use of geometric tiers to give this cake a contemporary, dramatic look.
Make Your Wedding A Legendary Event
The Legendary Events design team will bring your ideas to life through stunning décor, florals, and catering. Contact us or call 404 869 8858 today for a legendary wedding.