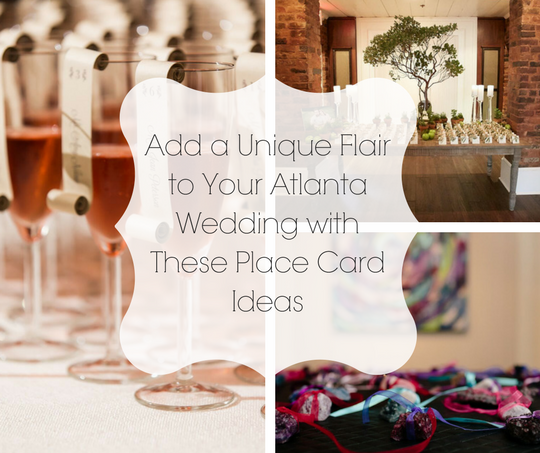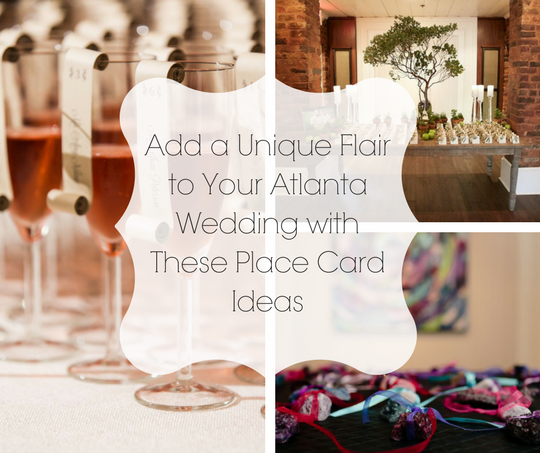 It might seem like a simple or unimportant detail, but in many cases, it's the first thing your guests will look for when they enter the reception hall – their place card.  
Gone are the days of simply writing a guest's name on a card with a number for his or her table. Weddings have increasingly become focused on amplifying details, and place cards are certainly no exception.  
When looking for new, creative, eye-catching ways to add class and style to your place cards, take a few tips from experienced wedding planners in Atlanta on the most trendy and unique designs for this season.  
Envision Elegance

for Your Wedding Place Cards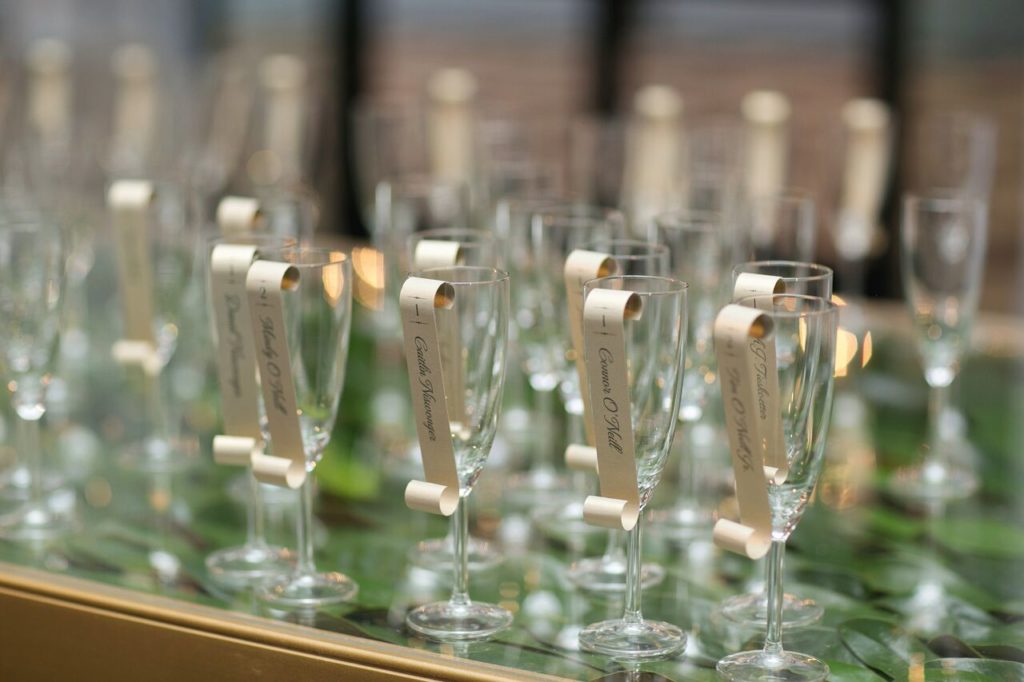 Sophistication and elegance don't have to be traditional or boring. Thinking outside the box and bringing a touch of whimsy to your place card display is a great way to customize the experience for your guests. Little touches like replacing traditional cards with elegant scrolls and hanging them on each guest's champagne flute are a refreshing way to delight your guests.  
Use an Awe-Inspiring

Centerpiece

for Your Wedding Place Card Table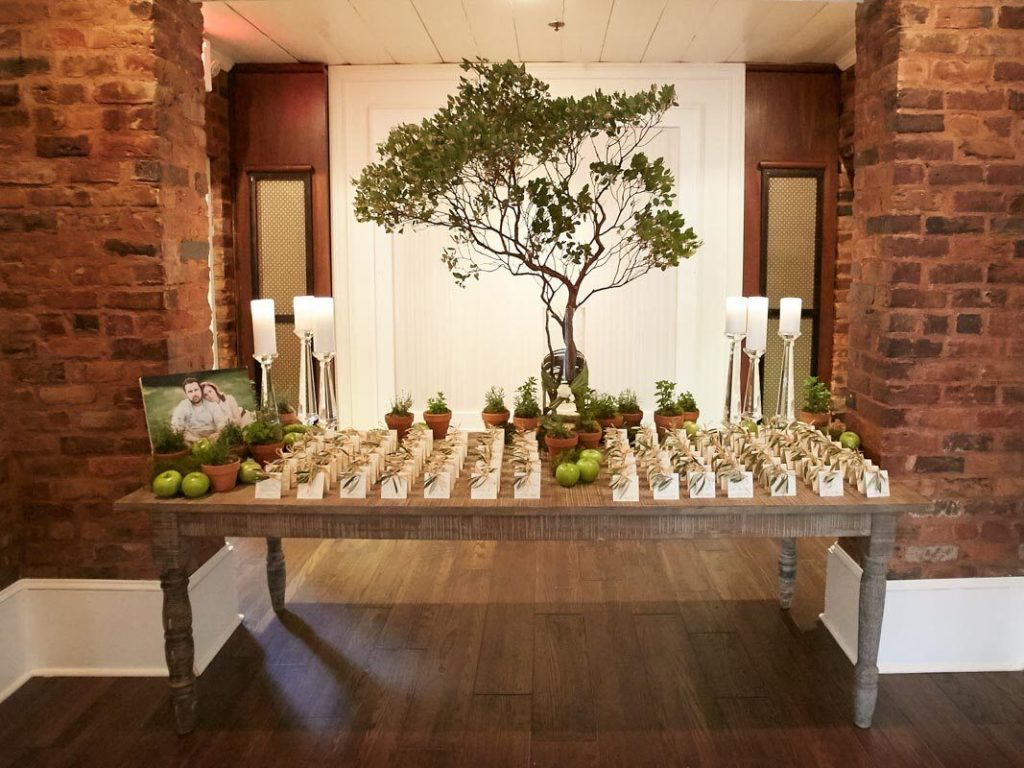 Give your place cards the attention they deserve by using an individual table and centerpiece to draw all eyes straight towards them. Align the cards evenly around the display so that your guests can admire the magnificent detail and appreciate the lengths to which you have gone to not only plan a wedding but also create a stunning work of art. For a more dramatic effect, use the lighting elements available at the wedding event venue to highlight the display.  
Invoke

a

Rustic

Feel

by Using

Organic

Materials

for Your Wedding Place Card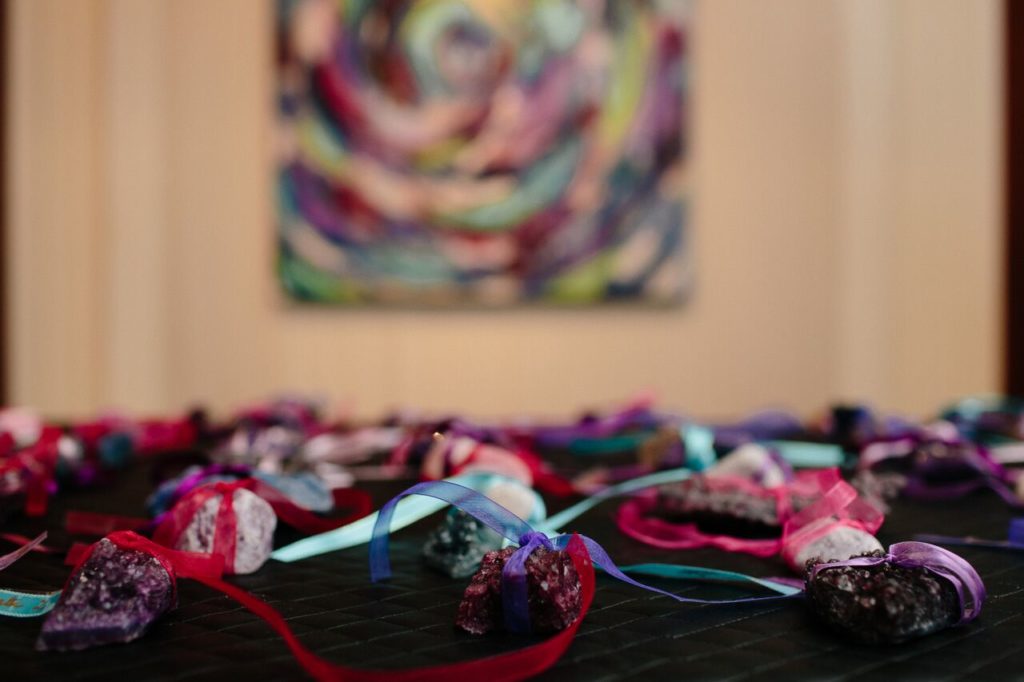 If a nature-inspired celebration is more your taste, you can show your creative side and add your own unique touch to your place cards. Consider nestling each card in a bed of lush green grass, attaching it to a tiny succulent, or affixing it to a colorful piece of rick crystal. Incorporating natural, eco-friendly details can give your rustic wedding just the right amount of green, while still retaining an air of class and sophistication. Plus, the succulents and crystals can double as party favors! 
Working with an Event Manager allows you to relax and enjoy the bliss of your engagement while resting assured that all the details of your wedding are coordinated. At Legendary Events, our experienced Sales Managers work closely with you to help you create and relish the day you've always dreamed of. Contact Legendary Events today at 404 869 8858 to begin making your dream wedding come true.