Congratulations! You and your beau have made it official. No more first dates, Facebook poking, or going out with children of your parents' friends because "they think you'll make a cute couple." Finding the one you love is a beautiful thing and the first challenge you and your mate will conquer is wedding planning.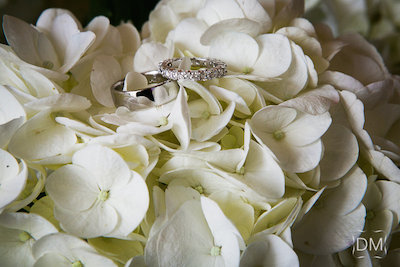 With emotions swirling regarding the start of what will be your new life, many questions will arise on what your first steps should be after saying yes. Take this advice from your local wedding planners in Atlanta.
[su_spacer size="25″]
[/su_spacer]
Bride and Groom's Desires
Although it is often the case one partner tends to be more into the planning process than the other, before considering any venue, menu, color or flower, ask your fiance what their wishes are. Learn more about family customs or traditions that one may potentially need to be included in the ceremony. Be mindful of religious observations or cultural eccentricities that you both may want to plan. With more communication between your mate, you're sure to be on the right path to planning an event that both of you will love.
[su_spacer size="25″]
[/su_spacer]
Budget
Whether it's a million-dollar wedding or a ceremony that's less extravagant, money is always a question of concern for new couples. Today, many couples are pitching in or even paying for their own ceremony outright. Have an open talk with your family on any potential contribution and share that information with your fiancé.
[su_spacer size="25″]
[/su_spacer]
Try to be flexible and understanding with your budget as this number should include what you're willing to spend on your venue, invitations, food and beverage, decorations, flowers, entertainment and insurance. You want to be able to enjoy life post-honeymoon, so be realistic with your wedding goals and future planning.
[su_spacer size="25″]
[/su_spacer]
Location
Now that the hard conversations are finished, the fun starts with selecting a venue. If you know approximately how many guests you are looking to accommodate, begin thinking about local venues that will support your wedding and/or reception. Many Atlanta area venues like The Estate and Flourish have indoor space for easy wedding-to-reception transitions. There are also rooftop venues for night or day functions, expansive wedding space at four and five star hotels, historic homes and banquet centers. If you're feeling artsy, there are less traditional spaces that enable creativity and ingenuity to create a one-of-a-kind moment to introduce the new couple to friends, family and colleagues.
[su_spacer size="25″]
[/su_spacer]
These important considerations are just a start for you to get your wedding planning on the right foot. Taking the vital steps to plan your budget, make your guest list and select a location are a sound foundation for what will be one of the best moments of your life. If you have ideas, no matter how intimate or grandiose, contact Legendary Events today. We will help make your wedding come to life from start to finish.
[su_spacer size="30″]
[/su_spacer]