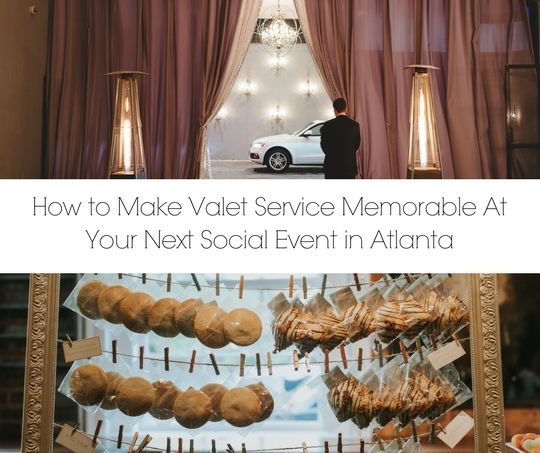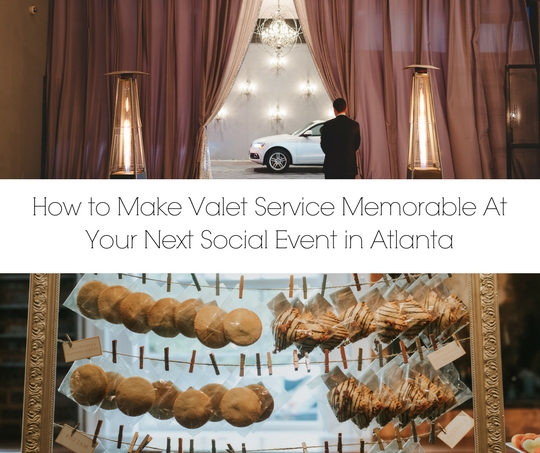 When it comes to planning an unforgettable social event in Atlanta, every little detail counts. Having the right food, décor, and music are the basic necessities of hosting a magical event, but it's the little details and unique aspects that will wow your guests and stick out in their minds. With a touch of flair and creativity, you can make something as standard as valet service memorable.  
Picture this: your guests travel down the tree-lined road to the circular driveway, where they are greeted by valets dressed in uniforms that are customized to your event's style. For more formal events, valets can be dressed in traditional black pants, black shoes, and black jacket. If the event is more casual in nature, a branded T-shirt could create an immediate visual impact during the summer months. This small wardrobe adjustment creates the tone for your entire occasion, turning every inch of the venue into a memorable personification of your dream motif.   
Offer an End-of-the-Night Bite
Once your guests have sampled the stunning and luxurious menu at your social extravaganza, top off their night with a delectable treat. As they arrive at the valet station, staff can greet them with an array of delightfully wrapped treats. Depending on the season, you can also offer guests a warm or cool beverage as they wait for the valet to deliver their car.  
Surprise Them with a Gift
Leaving a little parting gift in your guests' cars is sure to make your event memorable because it's something that stays with them as a reminder of an exquisite occasion. You can even arrange to have their vehicle washed while they're inside enjoying your event, which they're sure to notice and appreciate when it's time to leave. 
No matter what you want to surprise your guests with, including themed mementos, bagged treats, floral arrangements, and more, unparalleled valet service makes sure they'll leave smiling.  
Have a Legendary Social Event
Your guests' valet experience is important because it's their first and last impression of your event. When you host your event at either of our Buckhead event venues, you'll get more than just a luxurious space. Both venues include Free Complimentary Valet in the cost of rental and all of our catering, design, and floral décor are provided by the award-winning Legendary Events team. Our creative and experienced event planners will work with you to bring your dream and theme to life, and your valet service will be the perfect bookend to an enjoyable and unforgettable event. If you can imagine it, we can make it happen. To plan your next social affair, contact Legendary Events at 404 869 8858 today.