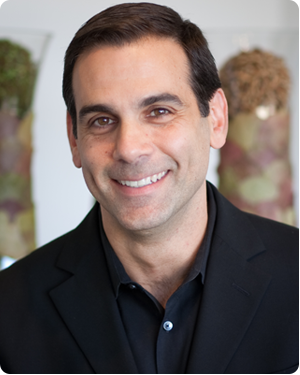 [su_expand height="75″] President of Legendary Events since October 2010, Dave Lishness is a twenty year veteran of business and food management industries, which includes twelve years in food product development, project management, quality assurance and marketing.
[/su_expand]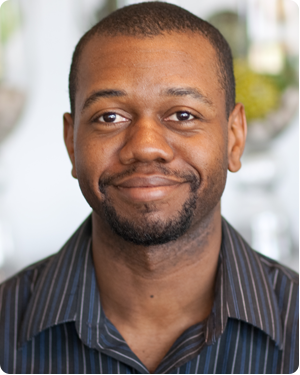 [su_expand height="75″] As Chief Financial Officer, Greg has been responsible for implementing a number of important modernization practices at Legendary Events including the use of a cloud based email system, a sales tracking and paperless credit card reconciliation program, and several new accounting and policy procedures. Mr. Lofton is also in charge of all accounting, forecasting, job-costing , banking relations and intercompany activity and he effectively created and maintained a large construction budget for The Estate which resulted in a 20% increase in sales.
Greg brings over 14 years accounting and accounting management experience to his role, having previously made a positive impact in his positions as Business Manager for Dickey Publishing where he implemented a new distribution process that resulted in a 30% reduction in total distribution costs, and as a Payroll Tax Accountant for AsmaraHR, where he reconciled multiple federal and state tax accounts.
Greg holds a Bachelor of Science Accounting Degree from the University of North Carolina at Wilmington and earned his M.B.A in Accounting and Finance, from the Florida Institute of Technology.
[/su_expand]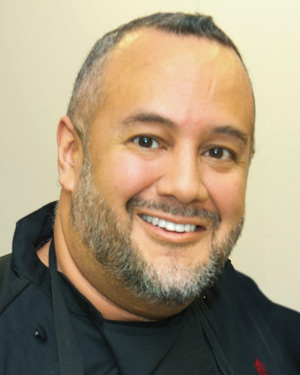 [su_expand height="75″] We were pleased to announce the appointment of Mark Alba as Legendary Events' new Executive Chef in July 2016
Mark combines over 20 years of experience in the Atlanta culinary scene with expertise in preparing a diverse range of global cuisines.
Alba, who most recently worked as the Executive Chef of STK Atlanta, is enthusiastic about working with the team.
"The opportunity to work with a broader range of clients and cuisines is something I'm really looking forward to. I believe Legendary Events is the best in their field and I'm excited about being able to capture the culinary imaginations of our clients by providing fresh, restaurant quality food with a strong emphasis on innovation and seasonality."
Legendary Events Founder & CEO Tony Conway was thrilled to welcome the new Executive Chef.
"Chef Mark is a great addition to our team; his experience in hotel catering, the restaurant industry, private in-home dining and the local food scene is an ideal fit for Legendary Events. Equally important is his positive energy and commitment to providing a quality dining experience for the clients, something we've always taken very seriously."
Chef Mark will join an accomplished award-winning culinary staff that includes Executive Pastry Chef Ami Dand, Executive Sous Chef's Randy Quinn and Diana Watkins and Sous Chef's Oscar Muniz and Brandon Martin.
[/su_expand]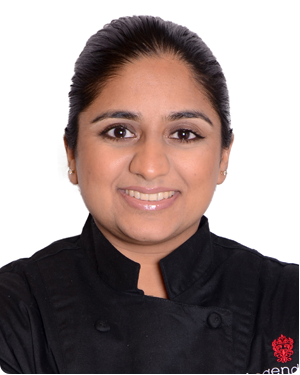 [su_expand height="75″] Executive Pastry Chef Ami Dand comes to Legendary Events with an extensive background in the culinary and pastry industry and she arrives with a wealth of experience.
Chef Dand's impressive background includes having served as Executive Pastry Chef for the Four Star, AAA Five Diamond St. Regis, Atlanta and also as Chef de Partie, at the Sea Island Company and The Lodge at Sea Island. She was the Pastry Cook at The Cloister, Sea Island, a Mobil Five Star property and has an extensive experience as a Chocolatier. Chef Ami also was chosen to appear on The Food Network's hit show Sweet Genuis and is a well known expert understanding the art of pastry design.
A graduate of the University of Georgia in 2003, Chef Dand's expertise in pastry is vast. In addition to her remarkable talent for pastry preparation and presentation, notable strengths have enabled her to succeed in fast-paced, high volume environments while maintaining the utmost quality and attention to detail.
[/su_expand]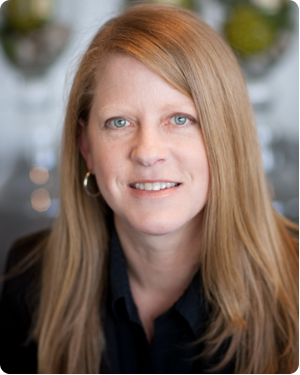 [su_expand height="75″] Hired originally in 2006 as an Event Manager, Ms. Blantz has played a key role in the growth of Legendary Events. Promoted first to Senior Events Manager and then into her current position in 2012, Alison's detailed knowledge of event management and expertise in implementing policies and procedures, ensures that the operations department continues to thrive under her stewardship.
Prior to arriving in Atlanta, Alison honed her considerable skills working with a small catering company 'to the stars' in New York City, an experience which proved to be an invaluable training ground for subsequent roles. Alison is a also graduate of Ohio University's BFA program.
[/su_expand]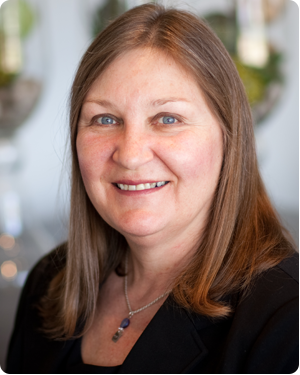 [su_expand height="75″]An integral member of the company since 2003, Lydia has successfully managed a doubling in management staff over the last 5 years. Her administrative expertise in payroll, compliance and insurance benefits is matched only by an unwavering enthusiasm for meeting new staff members and ensuring they receive all the necessary support to function at Legendary Events high and fast paced level.
An accomplished photographer, Lydia is also a member of the Society of Human Resource Managers.
[/su_expand]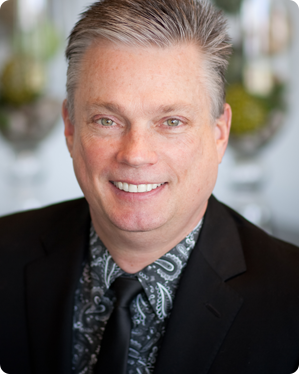 [su_expand height="75″]Creative Director Steve Welsh brings a rich arsenal of artistic skill to A Legendary Event. Welsh joined the company over a decade ago as a design consultant. With a Fine Arts degree and over 15 years of experience in home building, remodeling and decorating, Steve was the ideal candidate to lead the way.
Today, Steve serves as Creative Director and oversees all décor elements of the Design, Floral, and Catering Departments. Steve works tirelessly to ensure that each event achieves a fresh, cohesive look and describes his design philosophy as "Creating atmospheres that positively impact people by evoking an emotional response such as serenity, energy, romance, or excitement."
Steve employs his design philosophy by utilizing clean symmetrical lines in furniture placement and decorative items. He prefers an unencumbered look rather than an overly ornate one. "My design inspiration comes from everywhere. My concepts often spring from a client's single word or image and an avalanche of ideas begin." As a devout traveler and purveyor of beauty, he brings home unique and authentic treasures from some of the world's most remote places. Beautiful baskets, clay pots and hand blown glassware from various regions rest on our warehouse shelves, patiently awaiting his next design.
[/su_expand]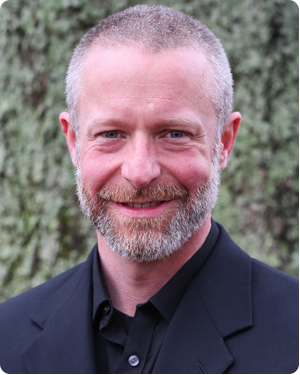 Building Operations Manager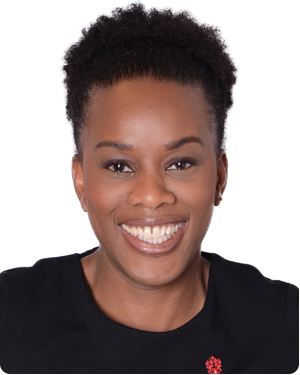 Communications & Brand Manager
[su_expand height="75″]As the Communications and Brand Manager Emmy brings to her role over a decade of international public relations, celebrity liaison and marketing experience gained in events, the fashion industry, publishing, and the non-profit sector.
Since arriving at Legendary Emmy has been responsible for a complete refresh of the Legendary Events brand, including a return to their original name, a new website, and an overhaul of their social media & online strategy. The results have been immediate, with 1000's of new followers and potential clients now able to share in the Legendary Events experience, behind the scenes and through the eyes of the guests in real-time.
To reflect Legendary's commitment to excellence, Emmy believes in a client centered, cross-platform marketing approach. This is set to continue, as new products and services are added to the Legendary Events brand family.
Emmy graduated with honors from the City University of New York's (CUNY) International Business Marketing program and holds a Bachelors of Arts Degree from the University of London.
[/su_expand]