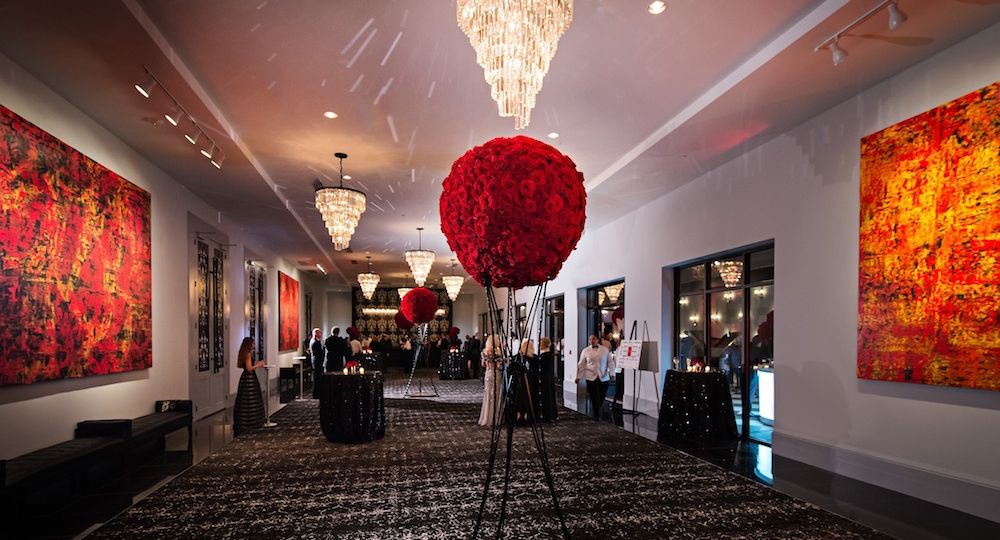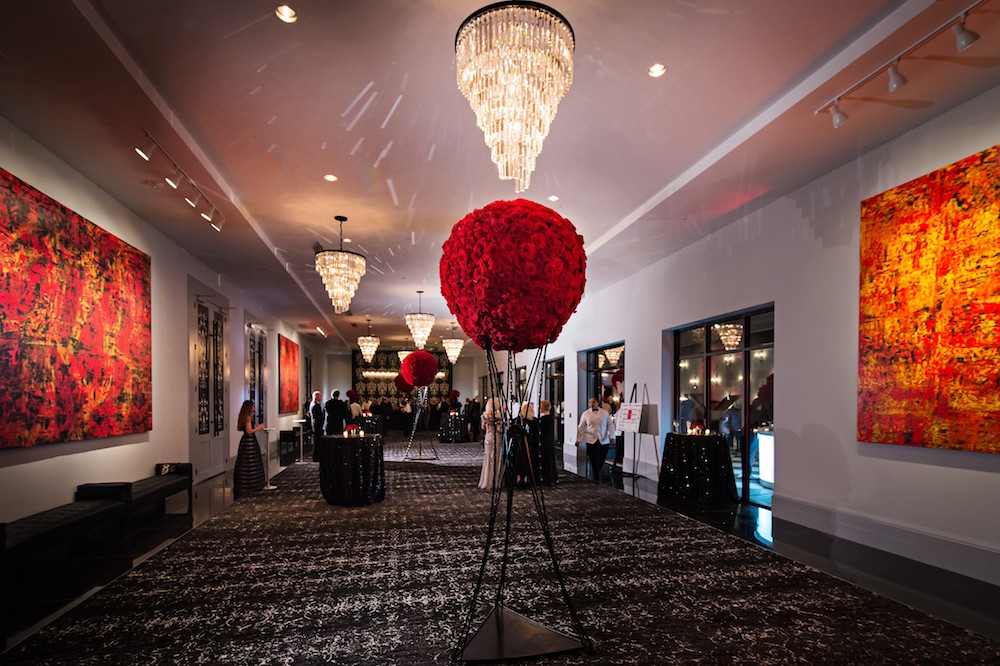 When event planners in Atlanta want the perfect venue with a modern aesthetic appeal, they go to Flourish. Able to accommodate up to 800 guests, Flourish is known for its unique décor and design, making it the venue of choice for social events, corporate events, weddings and receptions.   
In a bold move, Tony commissioned Atlanta artist Khalilah Birdsong to produce the Flourish artwork. When Khalilah isn't creating large, exuberant, and colorful canvases, she is the Director of Communications & Engagement at Tyler Perry Studios.  
Let's get to know the talented artist who's responsible for the beautiful canvases that adorn the Pre-Function room. 
Getting to Know Khalilah Birdsong
How long have you been painting?
Four years ago, I wanted to add creativity to my life in some manner, just as a way to channel excess energy after work and on weekends. I found myself at an art supply store buying paint and little wooden birds. The first brush stroke across the bird's wing awakened something in me. Within a year, I was painting 7-foot canvases in my home. I haven't been able to put down the paintbrush since. 
Have you always painted 'in abstract'?
Yes, that's all I've painted! I was immediately attracted to the abstract works by Gerhard Richter, Helen Frankenthaler, Clyfford Still, Joan Mitchell, Anselm Kiefer, and Julie Mehretu, to name a few. It's just so free and enlivening to paint abstract pieces. 
When did you first meet Tony Conway?
Tony Conway first came into my life in 2008 at a plenary meeting with my boss, Tyler Perry, as we were preparing for our new Greenbriar studio grand opening.  Tony had just been hired as the event planner, and I had just been hired as Mr. Perry's assistant.  We've worked closely on dozens of events since then, as well as developed a remarkable friendship! 
How long did it take to create the 3 pieces for Flourish & what was the inspiration behind them?
The Flourish commission took two months to complete.  The big bold size and strong colors of the three 10ft x 12ft pieces encompass the very essence of the dynamic organization and leadership team.  I wanted the paintings to make a bold statement when guests arrive in the space.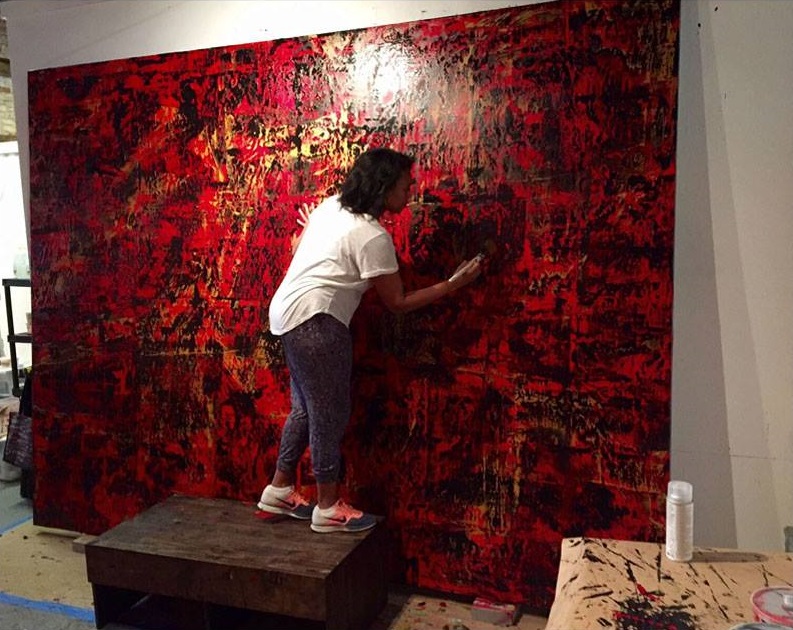 For the art novices out there, what do you hope they feel when looking at your work?
Inspired!  Pulled in!  I hope they take a moment during their event to stand in front of the work and be enveloped by the energy radiating from the paintings. 
How does it feel knowing that former President Barack Obama and former First Lady Michelle Obama are fans of your work?
I am so honored to have my work in the Obama's private collection.  It's very thrilling and humbling to be afforded the opportunity.  Let's be real…it's pretty rad!! 
Where can people purchase your art?
My work is available as limited edition prints on Loupe Art on Apple TV. 
Are you working on any new projects?
You have inspired me to become an abstract painter, what would be your top 3 pieces of advice for me?
Paint whatever your heart desires.  Go crazy and let loose!  Release any inhibitions you may have and find the freedom in being creative.  Remember, art is subjective.  Paint for yourself and no one else.  You might be surprised what talents you find buried deep within you.  You never know who you might inspire. 
Celebrate in

Chic

Abstract Style 
When it comes to planning your special day, the unique touches at Flourish make it the ideal venue for weddings and receptions. The Legendary Events design team will bring your ideas to life through stunning décor, florals, and catering. Contact us or call 404 869 8858 today for a legendary wedding.