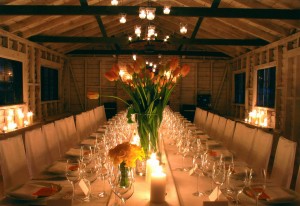 With a 'complimentary event consultation' at A Legendary Event, you'll meet our seasoned experts and team of talent.  Let us wow you!  Schedule a visit behind the scenes and witness our Legendary cuisine, decor and floral!
At A Legendary Event, we are dedicated to delicious cuisine and designing an awe-inspiring, gorgeous, stunning, creative party.  Discover the "Legendary" promise!  From an intimate dinner party for ten to a festive cocktail reception on a swanky rooftop, we are on call!  Or, how about your next company product launch for thousands?  Count us in!  Our goal is to provide ideas that will make your next event a "Legendary" one!
From "blow out" birthday parties to "exquisitely detailed weddings" and corporate events that will amaze your clients and customers, we are standing by and hope to see you soon.  We're already talking holiday parties for the Fall!  Planning a summer soiree?  Let's talk weddings galore and more!
It's never too early to plan your next PARTY!  Let A Legendary Event make your "inner party" vision a reality!  Schedule your "complimentary event consultation" and contact us soon!  We're ready to help you party!  www.alegendaryevent.com