Showing gratitude to your wedding's guests is always a good practice to implement when organizing your ceremony details. Providing a small token of appreciation for guests that may have requested time from work, travelled great distances or purchased beautiful gifts will paint you as a thoughtful bride with grace and gratitude. Read on for three unique favor ideas for Atlanta weddings.
[su_spacer][/su_spacer]

Consider Your Wedding Favor Message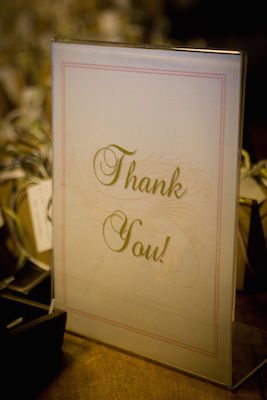 In selecting a favor for your guests, there are a few key tips to keep in mind. You will already be spending much of your planning focus on the venue, food, flowers and decorations but remembering to take the time to plan for "thank-you's" will help the post-ceremony period run much more smoothly. First, consider the message you want to convey with your wedding favors. Do you wish to say a playful, "Thanks for having a ball with us!" or are you aiming for a more genuine, heartfelt "Your love and support was encouraging and appreciated."? Either way, shower your guests with highly customized, special trinkets.
[su_spacer][/su_spacer]
Reports were eager to share that a high end celebrity couple spent $25 million alone on wedding favors for their 200 guest wedding reception in May 2014. That's about $125,000 per gift bag which included $500 bottles of Bollinger champagne, handmade trinkets etched with the couple's initials in Swarovski crystals, $200 Creme de la Mer products, exotic body fragrances and $250 vouchers for the host hotel's spa.
[su_spacer][/su_spacer]
These awe-inspiring accounts got us thinking about other great ways to share thanks. Check out these fun options to help you select a meaningful and special wedding favor.
[su_spacer][/su_spacer]
Personalized Wedding Soundtracks
Give the gift of music to your wedding guests. Order personalized USB drives with your new initials, or another note of your choice. Take some time to add you and your loved one's favorite songs to an iTunes playlist and export it to a USB file. Remember the song that you and your beau always find bringing a smile to your faces? What tune was playing on the night of your first date? Which classic tunes capture the essence of your relationship? Add these and a few party tracks to your list for a thoughtful playlist that your family and friends can listen to long after the celebration ends.
[su_spacer][/su_spacer]
Memorable Reception Drinkware
Help your guests remember the delicious signature cocktails that you served at your wedding's reception. Embellish lowball glasses with the cocktail's recipe so your guests can relish the taste for years to come. As an alternative, consider gifting pint glasses adorned with your initials. Planning a more rustic, outdoorsy wedding? Order personalized koozies embossed with your unforgettable, witty wedding hashtag.
[su_spacer][/su_spacer]
Picture It
Encourage your guests to share a special moment at your wedding with a commemorative picture frame for a photo favorite taken at your wedding. This gift is likely to earn a spot in your guests' homes, especially when coordinated to frame polaroids taken in a wedding photobooth.
[su_spacer][/su_spacer]
Talk to your partner about your wedding favor ideas to select a keepsake that best represents both of your personalities, interests, lifestyles, and most importantly the love you share for one  another.