What You Need to Make Sure Your Event Runs Smoothly
[su_spacer]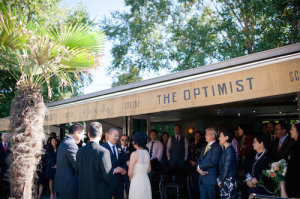 When it comes to event management in Atlanta, there are a lot of factors that could cause your celebration to go terribly wrong.
From traffic troubles to unpredictable weather patterns, it seems as though this Southern city can easily plot against your party and turn your lovely affair into an ultimate disaster.
[su_spacer]
However, every good event planner knows that the best defense against such issues is a good offense, which is why we've put together the definitive list of what you need to help stave off any event emergency. Think of this as your dinner party disaster preparedness kit, able to get you through any issue with a calm facade and a winning smile.
[su_spacer]
The Planning Binder
[su_spacer]
Organization is the enemy of accident, which is why you'll already be armed with the ultimate weapon. This impressive folder or binder is packed with all of the information you could ever need in case of an emergency.
[su_spacer]
Included in this sacred tome is a list of the vendors and their contact information as well as any emergency numbers needed, beyond the obvious 911. This book also contains a detailed guest list, to help identify any party crashers,
[su_spacer]
Additionally, it holds the event timeline, which can cover just the event or the entire day. It should also have any potential backup schedules or plans in case the entertainment doesn't show up or the sound system doesn't work.
[su_spacer]
Finally, it should include a packing list of all items brought to the venue, keeping the breakdowns out of the cleanup process.
[su_spacer]
The "Oops" Kit
Filled with items designed to help the clumsy, this kit should be the literal solution to any wardrobe malfunction. Whether you need to remove dog hair from pants or banish a headache, this is the place where you keep every item designed for "just in case."
[su_spacer]
Some sample items to include would be:
Moist towelettes
Floss
Lint roller
Mouthwash
Hairspray
Eye drops
Aspirin
Pins (in the bobby, safety and straight varieties)
Sewing kit
Bandages
[su_spacer]
The "Weather It All" Plan
[su_spacer]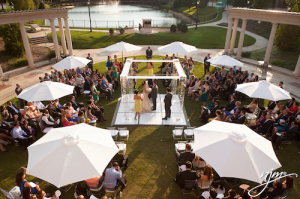 This is where all of your weather-related worries are resolved with the protective gear you need to fight any storm. Before your special event, take a look at your venue and envision what the worst possible forecast could be.
[su_spacer]
Once you've determined what weather would be the rain on your parade, start putting together a plan to combat the elements. That way, whether you need umbrellas and ponchos under a large tent or bug spray, sunscreen and sunglasses, you will be protected from fickle Mother Nature.
[su_spacer]
The Meal Math
[su_spacer]
The most feared foul-up of an event, however, is running out of food or drink. This terror can be resolved by using some creative calculations and always rounding up in an estimate rather than down.
[su_spacer]
Also, try to anticipate which tasty treats will be the most popular and offer more of that menu items that originally recommends. A great example is shellfish options, which are always snatched up quickly, so consider ordering extra of that particular dish.
[su_spacer]
Also, when it comes to beverages of the alcoholic nature, it's a safe bet to assume that each person may consume up to two drinks per hour. Even if this number seems high, it is always better to have a little too much than not enough.
[su_spacer]
Of course, if you feel like this preparation plan still hasn't helped, try hiring an event planner who works with an experienced caterer and designer. These experts can help you create a beautiful event that will combat any issue and allow you to enjoy the party that you worked so hard to plan.