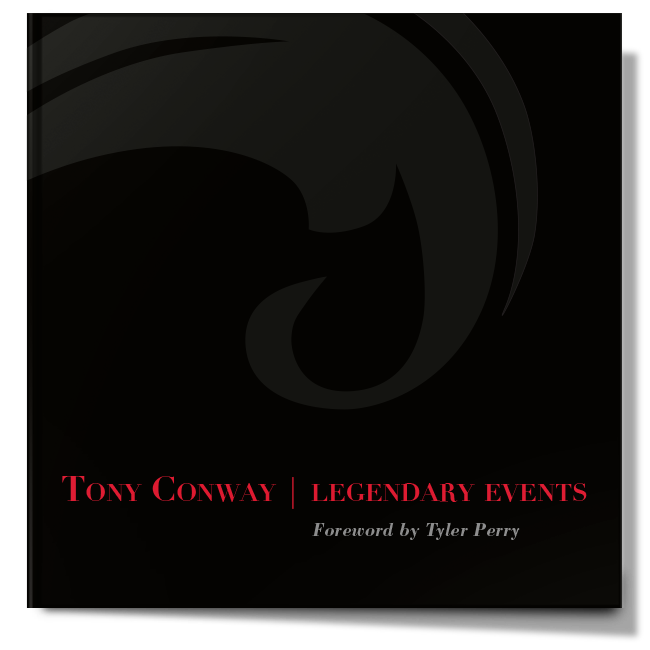 AVAILABLE SPRING 2018
ON AMAZON
Tony Conway | Legendary Events is a first edition fine art photography book documenting Conway's premier, award-winning creations for the who's who in celebrities, corporations, and society. Conway's events and designs are documented in large full-color grandeur that transports the reader into a world of "The Look,""The Taste," and "The Village". This 13"x13", 252-page book is one-of-a-kind in its category, filled with beauty, inspiration, humor, and thought-provoking ideas from many of the sensational events produced by Conway and his Legendary Events' team.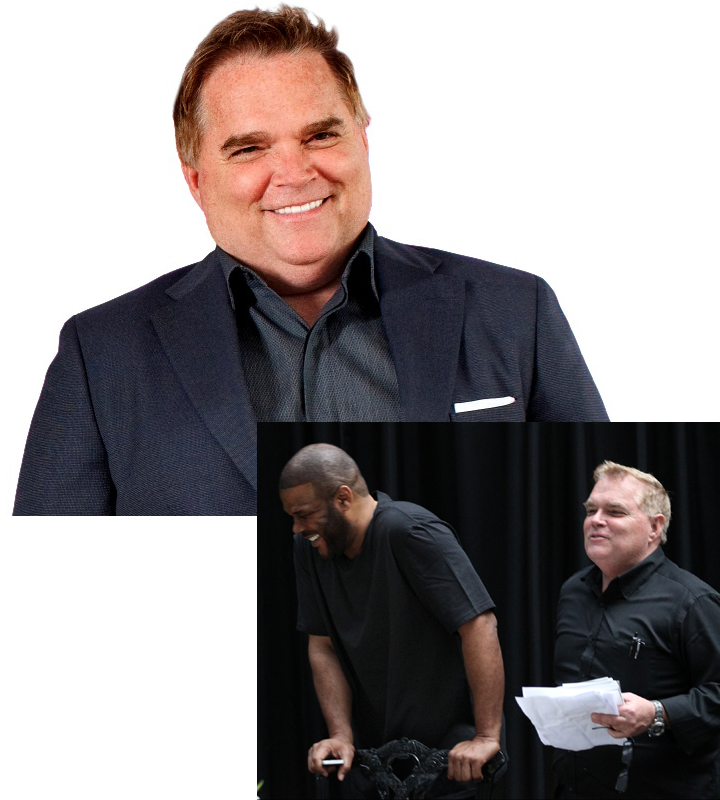 Tony Conway, a recent inductee into the Atlanta Hospitality Hall of Fame, has been a force to be reckoned with in the events industry for more than three decades.
Since founding Legendary Events in 1997, his full-service special events company has been responsible for the design, catering, planning, and production of thousands of sensational national and international events.
Conway's client and friend, internationally renowned producer, director and actor, Tyler Perry, lends his voice in the book's foreword to provide a glimpse of, as he states, "the brilliance of Conway." Perry is just one of many celebrities who have entrusted their unforgettable events to Tony and his team.
"The Look" section invites readers on a breathtaking journey of many of these extraordinary occasions. Readers will be drawn in by stunning floral arrangements, tabletops, and uniquely designed venues, thematically arranged by Unforgettable, Enchanting, Dazzling, Captivating, Magical, and Timeless.
[layerslider_vc id="57″][layerslider_vc id="58″]
Essential to any memorable event is "The Taste" – deliciously prepared and beautifully presented cuisine. A feast for the eyes, this section of the book is filled with gorgeous photography of incomparable gourmet creations by Conway's talented culinary team. Readers can enjoy the vast assortment of appetizers, entrees, and pastry confections, all elegantly arranged in visually compelling presentations.

More than 400 photographs of unparalleled design ideas and truly memorable ways to celebrate life.
Thank you for joining me on this journey asI shared a glimpse of an extraordinary village of treasured clients, friends, chefs, floral designers, hospitality professionals in all arenas, and behind-the-scenes business minds I've had the opportunity to share my life and imagination with over the years."