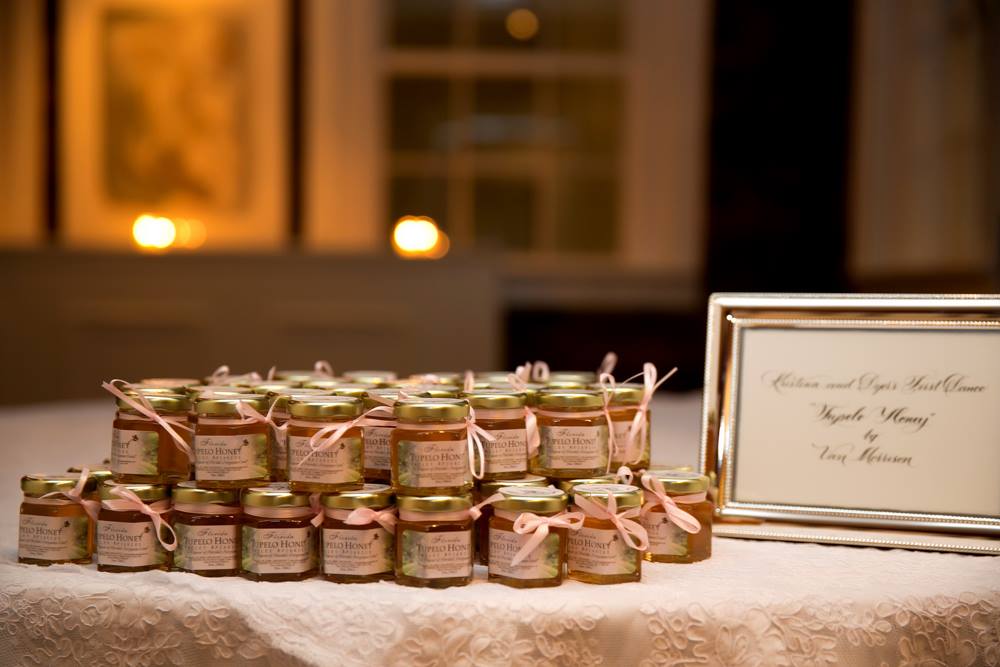 To celebrate Honey Month (yes there really is such a thing) here are 3 quick suggestions for how to incorporate a honey theme into your party or even wedding, without subjecting your guests to a swarm of angry bees.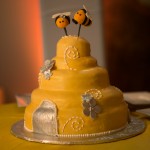 Bees can visually represent the theme rather than relying on numerous actual honey items. A few well-placed faux bee focal points add a fun and playful element to the decor.
Honey in mini jars make wonderful favors. Substitute for honey flavored sweets and treats if you prefer.
What about using honey as color inspiration for your next event!
Images: Kate Belle & Nancy Jo McDaniel